Although one would expect the most recent Commitment of Traders (COT) report on silver to be rather bearish given the moderate price decline in spot silver, it is surprisingly not. One explanation for this would be that the majority of this week's decline happened towards the end of the week (The COT ends every Tuesday), which we will then see in next week's report. Another explanation could be excess speculation exiting the futures market, thus pushing the price down. The largest commercial traders reduced their net position by approximately 1,400 contracts, a trend that has been intact for quite some time now. The eight largest commercial traders had a similar reduction in their net short position, more or less indicating all the changes this week are courtesy of those outside the four largest traders, whose net short position remained basically flat. While no bearish changes are really evident this week, we can point to slightly reduced concentration levels of the eight largest traders as well as their position held short of world bullion inventories, dropping below 69%. All in all it was a quiet week from a COT point of few, which I don't expect to be the case next week.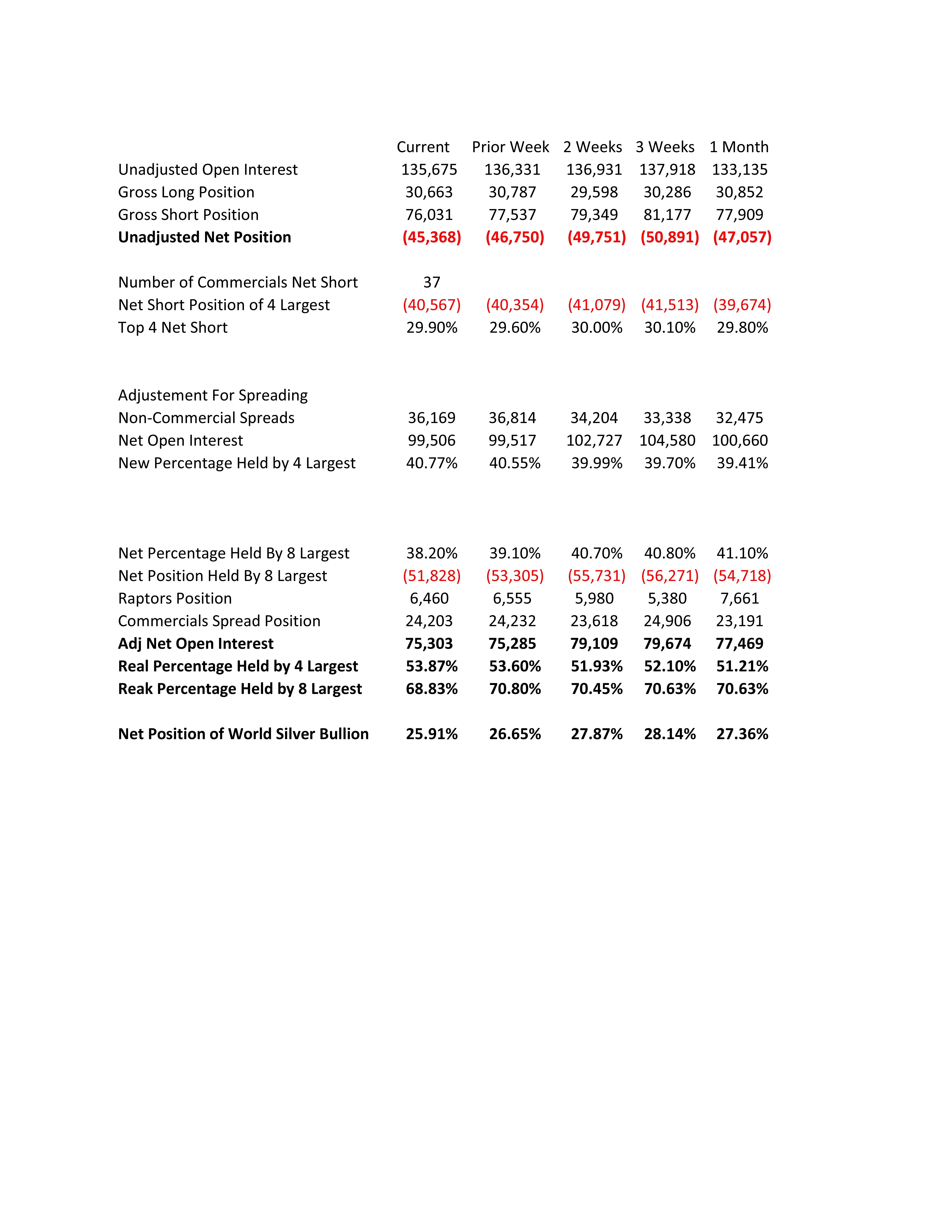 (Click to enlarge)
Disclosure: I have no positions in any stocks mentioned, and no plans to initiate any positions within the next 72 hours.
The original article is published at http://www.c2ads.net/full-text-rss/makefulltextfeed.php?url=http://seekingalpha.com/sector/gold-precious.xml&format=rss&submit=Create+Feed
Looking for a precious metals provider that sells gold coins and bullion (including junk silver)? Click here to visit our favorite provider (FREE SHIPPING!).