In 1980, gold was going for more than 7.5 times the S&P 500. To hit that level today, gold would need to be close to $10,000 per ounce.
By July 1999, the ratio had fallen to less than 0.18, which in today's terms would place gold at $230 an ounce. The ratio then rebounded to 1.37 in March 2009. Since then, gold and the S&P 500 have followed each fairly closely. Since last May, gold has held the upper hand but now the two are starting to get much closer.
Is a crossing in the works?
[Click to enlarge]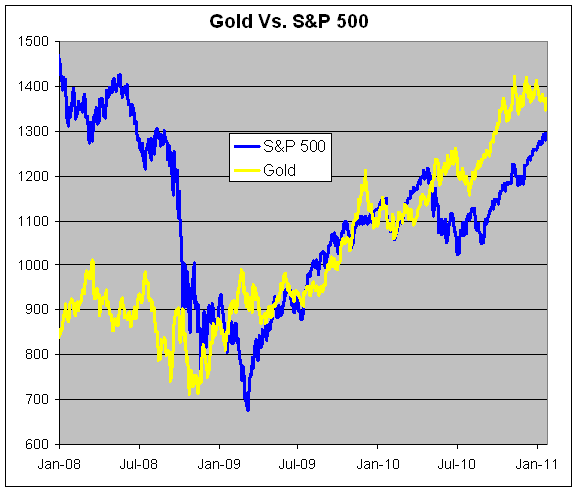 The original article is published at http://www.c2ads.net/full-text-rss/makefulltextfeed.php?url=http://seekingalpha.com/sector/gold-precious.xml&format=rss&submit=Create+Feed
Looking for a precious metals provider that sells gold coins and bullion (including junk silver)? Click here to visit our favorite provider (FREE SHIPPING!).