With a decline of over 7% so far this month, gold is starting off the year on a bad note. As shown in the chart below, today's sell-off has taken the metal to its lowest level since October 1st and broken what little support that was left between here and the 200-day moving average.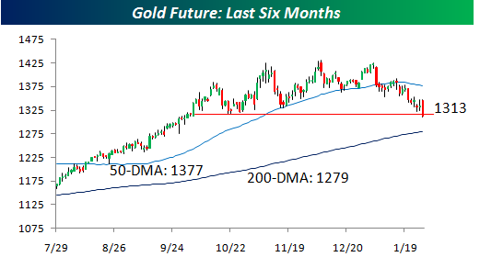 (Click to enlarge)
The original article is published at http://www.c2ads.net/full-text-rss/makefulltextfeed.php?url=http://seekingalpha.com/sector/gold-precious.xml&format=rss&submit=Create+Feed
Looking for a precious metals provider that sells gold coins and bullion (including junk silver)? Click here to visit our favorite provider (FREE SHIPPING!).