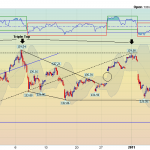 Just in time for my market timing signal to turn bullish, I'm seeing signs that now is the time to get back into the gold and silver markets. It appears that we've found support of GLD and SLV right where I had drawn it up. Silver has been much stronger and if you're trying to decide on which one you want due to limited funds, I would go with Silver at this time.
This is going to be a market I'm going to focus on closely in the coming days to determine the strongest stocks in the sectors. As long as the markets continue to whipsaw my timing signal I'm going to focus on alternative vehicles of investments.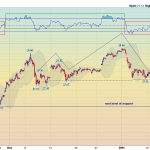 The original article is published at http://www.c2ads.net/full-text-rss/makefulltextfeed.php?url=http://seekingalpha.com/sector/gold-precious.xml&format=rss&submit=Create+Feed
Looking for a precious metals provider that sells gold coins and bullion (including junk silver)? Click here to visit our favorite provider (FREE SHIPPING!).